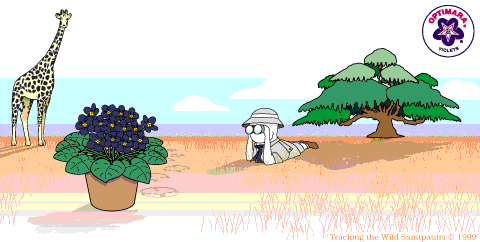 Optimara Violets By Color: Pink
Below is the complete list of pink Optimara Violets. All entries include a photo and detailed description of the variety.
Copyright 1999 Optimara/Holtkamp Greenhouses, Inc. Nashville, Tennessee. Optimara Field Guide is a trademark of Holtkamp Greenhouses, Inc. Optimara and the Optimara logo are trademarks of International Plant Breeding, A.G., Switzerland.