Miniature Poinsettias and Holiday Promotions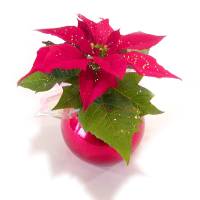 Christmas
Optimara offers a number of plants and potted arrangements for the holidays. Miniaturized Poinsettias are available in a 2 inch pot size that can be shipped with the spill-proof, self-watering WaterShip. In addition, 2-inch Mini Poinsettias can be shipped with one of Optimara's Self-Watering Ceramics. These include several choices of Specialized Holiday Ceramics and traditional Holiday Gift Vases.
Mini-Poinsettias are easy to care for and will live several months or indefinitely provided a good environment.
WATER: Poinsettias are a thirsty plant. Always keep soil moist by watering from the bottom. If using a wicking system, remove the Poinsettia from either the ceramic pot or self-watering watership and fill the reservoir about halfway with room temperature water mixed with water soluable fertilizer. Replace the plant in the pot making sure that the fiber wick extends into the reservoir and remains in contact with the water. The wick is designed to draw up the correct amount of water as the plant needs it.
LIGHT AND TEMPERATURE: Your Mini-Poinsettias will do best in a location that receives plenty of indirect sunlight, with temperatures above 68 degrees. Avoid drafty spots near windows.
Contrary to rumors which have been spread over the years, Poinsettias are not toxic if consumed. However, decorative plants and planting material should not be eaten for obvious reasons.
Whether in the WaterShip or one of the many Self-Watering Ceramics, Optimara Mini Poinsettias make beautiful gifts for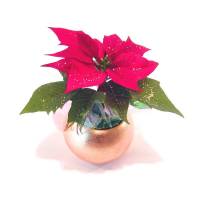 the holidays. They also provide wonderful accents at dinner settings, while giving guests a memorable keepsake to take home. In addition to Mini Poinsettias, all holiday ceramics can be ordered with 2-inch miniature African Violets.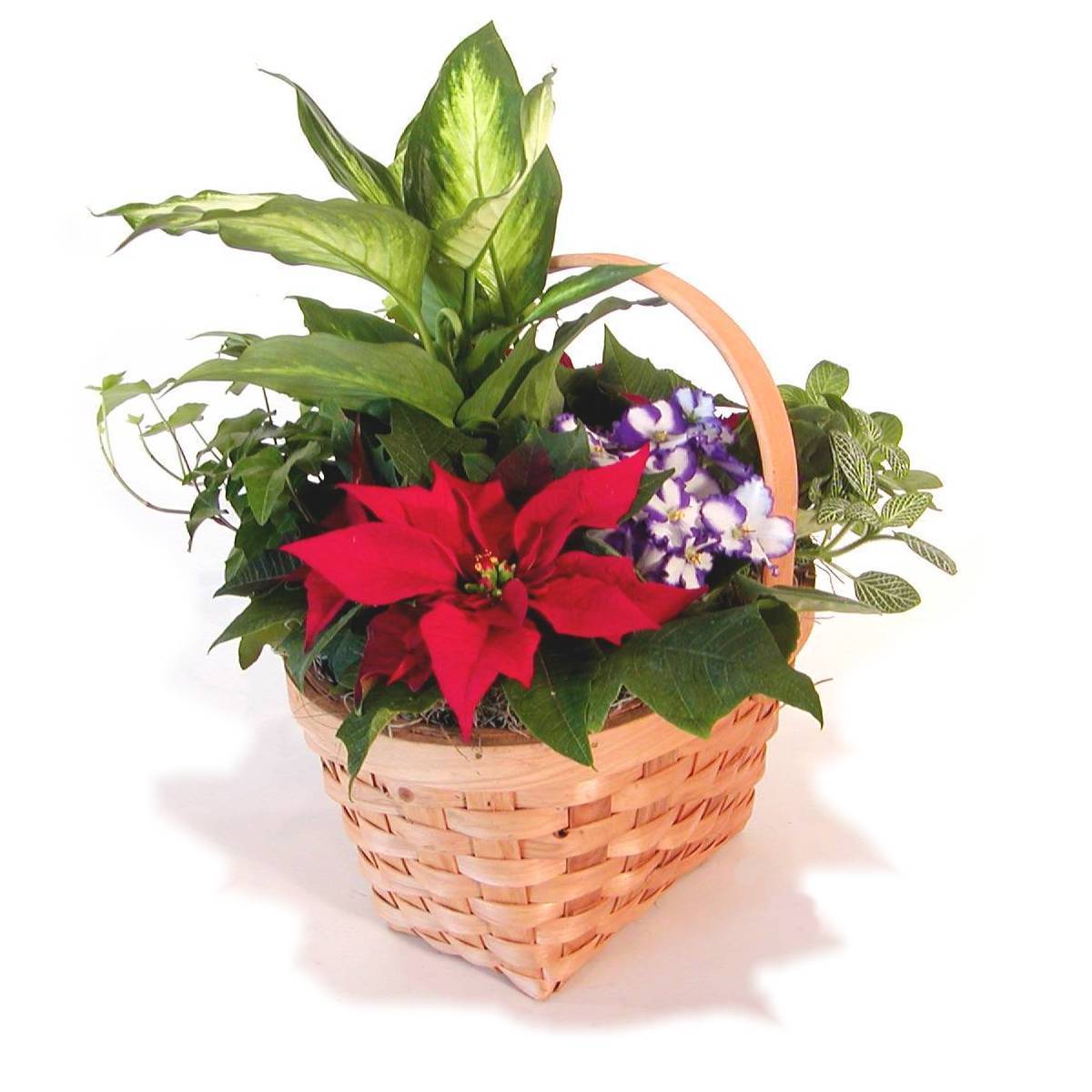 For something even more exciting, consider a Christmas Garden or Holiday Poinsettia Basket. The Christmas Garden combines Mini Poinsettias and Optimara Miniature Violets. The Holday Baskets come in a variety sizes and assorted styles to meet your special needs. Just call us at 1-800-443-2290 and speak with one of our sales representatives.
Other Holidays
Optimara also offers a number of special promotional items for other holidays, including Valentine's Day, St Patrick's Day, Easter, Mother's Day, Halloween and Thanksgiving.
For More Information . . .
For more information about special promotional items for any of the holidays, contact your Optimara representative or send e-mail to sales@optimara.com.
Copyright 1999-2002 Optimara/Holtkamp Greenhouses, Inc. Nashville, Tennessee. WaterShip, WaterShip Instant Merchandising, Violets-Do-Windows and Self-Watering Ceramics are trademarks of Holtkamp Greenhouses, Inc., USA. Optimara, the Optimara logo, MiniWell, MaxiWell, WaterShip and Watermaid are trademarks of International Plant Breeding, A.G., Switzerland.